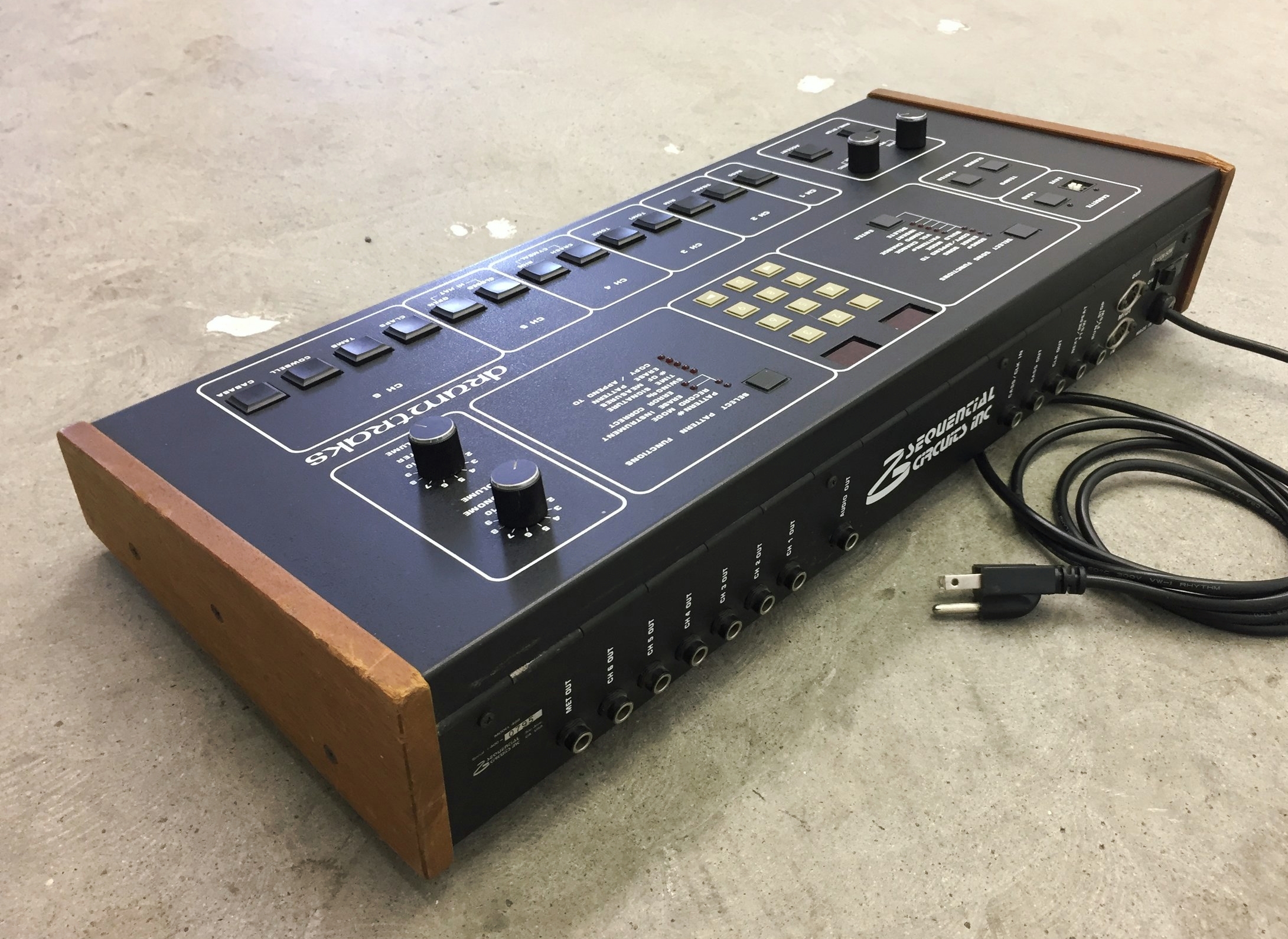 Sequential Circuits DrumTraks
The Sequential Circuits DrumTraks is an amazing sounding 12bit drum machine made in 1983. A great alternative to the much more expensive Linn Drum and in our opinion a better sounding machine.
This one is in really nice shape and has just been fully serviced here at the shop. Everything works as it should and the only cosmetic issue of note is a missing cap on the cassette save button (you can still press the button without issue).
PRICE: SOLD!