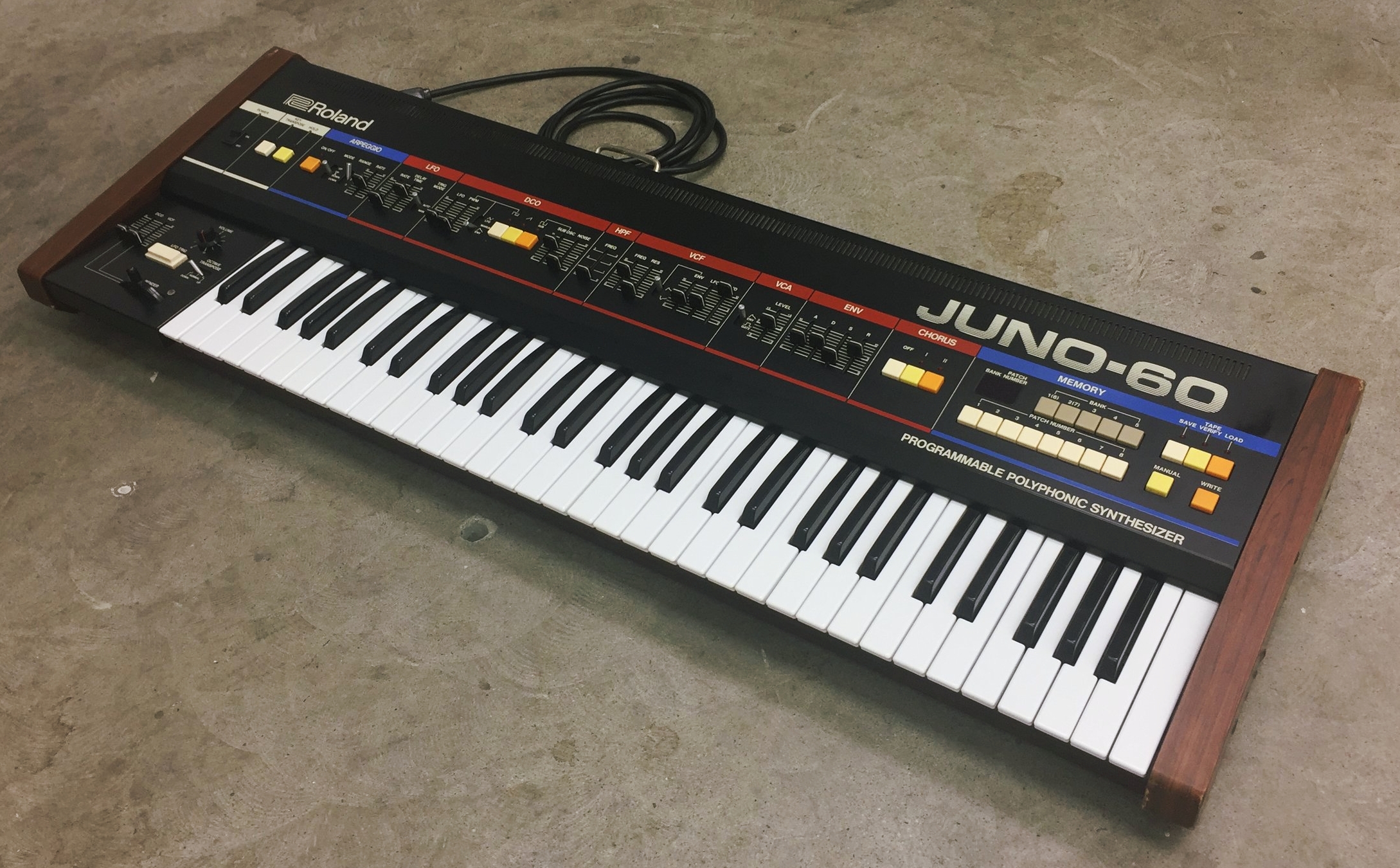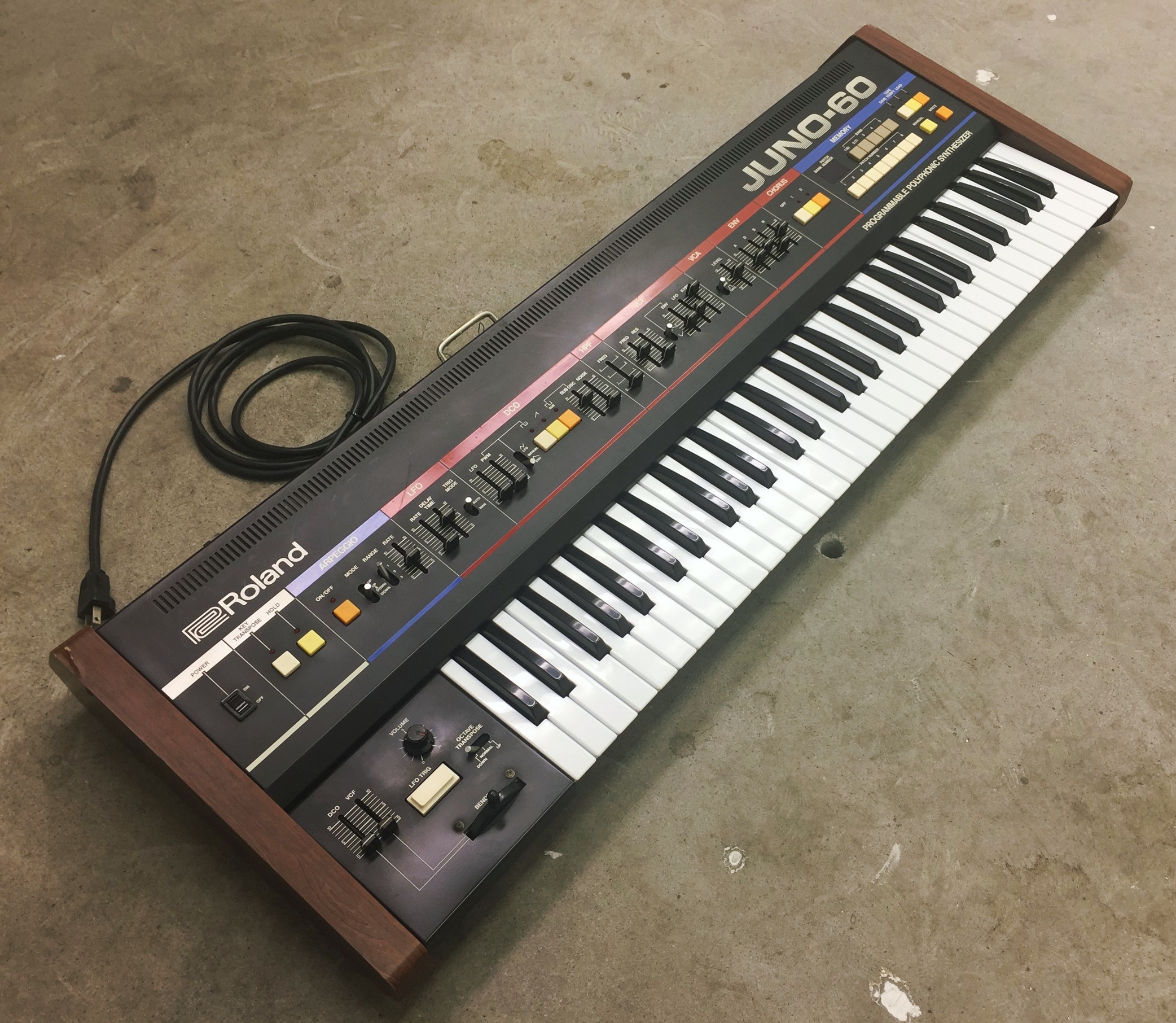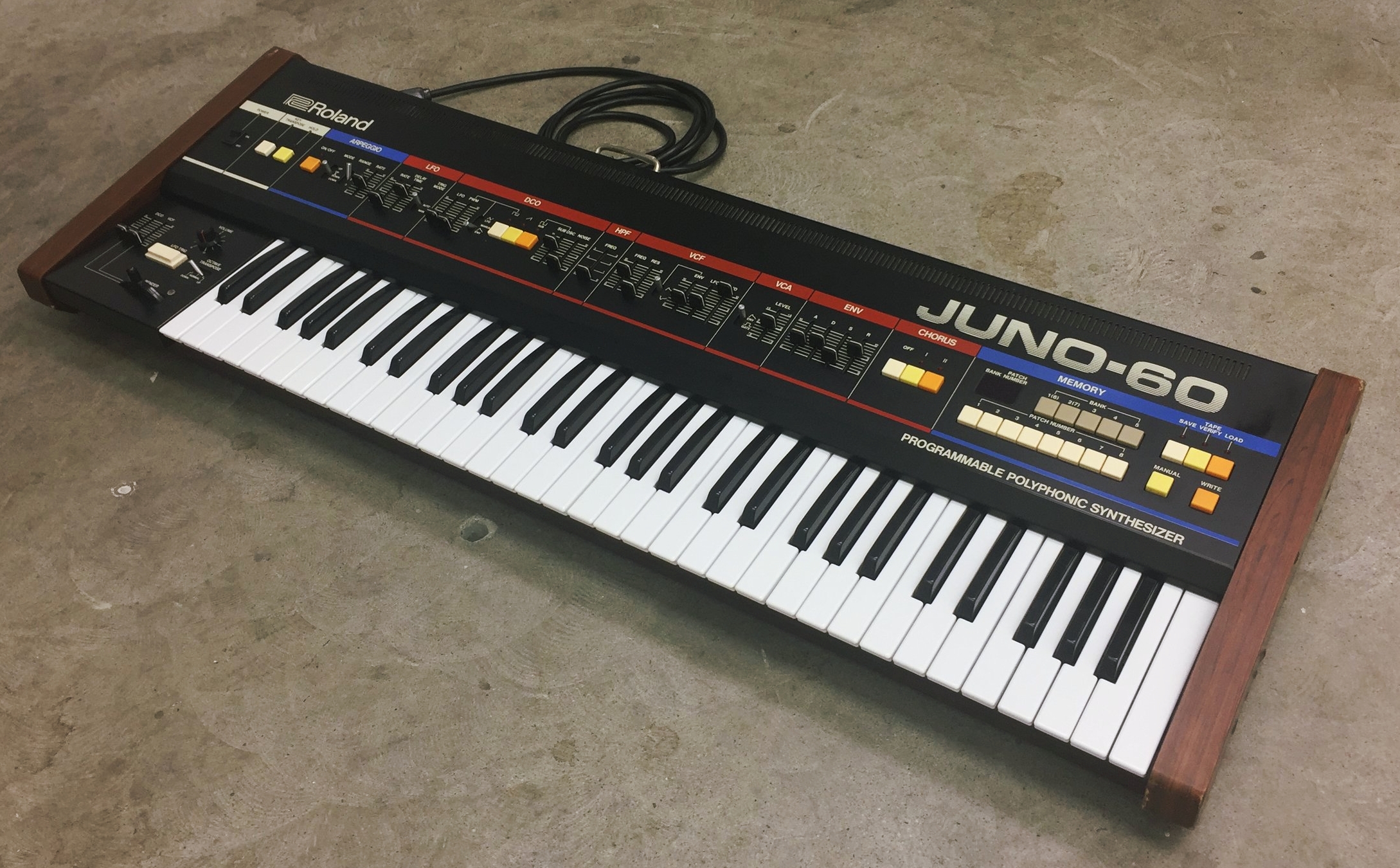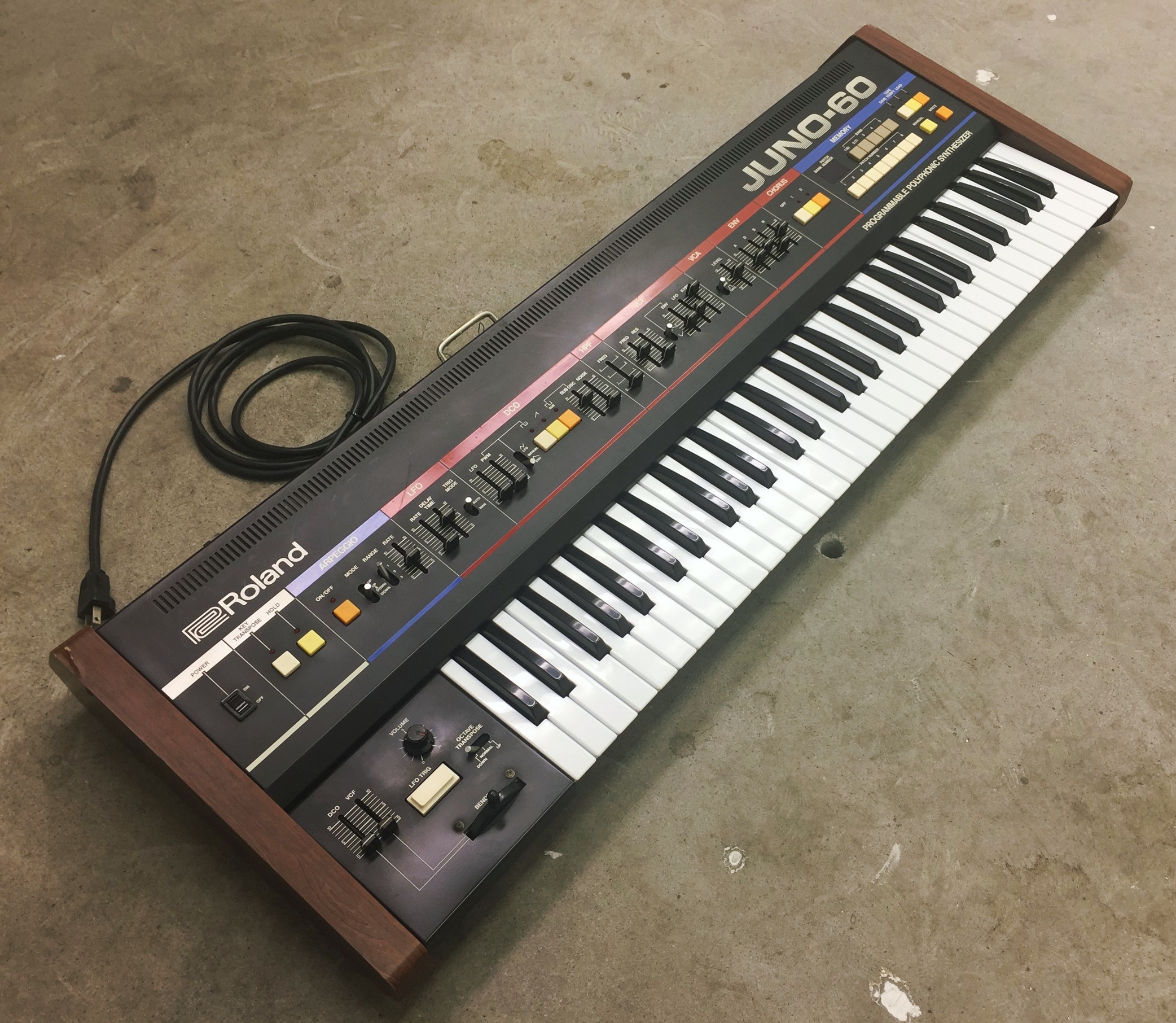 Roland Juno 60
The Juno-60 is one of the best sounding synthesizers money can buy. It has been used on countless hit records spanning almost every musical genre.
Equally famous for strings/pads as it is for bass and percussive sounds. This synth can do it all!
Equipped with 56 memory storage locations for saving sounds.
This Juno has undergone a full cleaning, overhaul and calibration. The battery was replaced and original factory patch banks reloaded. All sliders, fader caps, knobs and switches are present and working perfectly.
There is some wear and tear but nothing major, a few knicks in the end cheeks, scuffs here and there on the panel. If you need more detailed photos of a particular area please ask.
PRICE: SOLD!