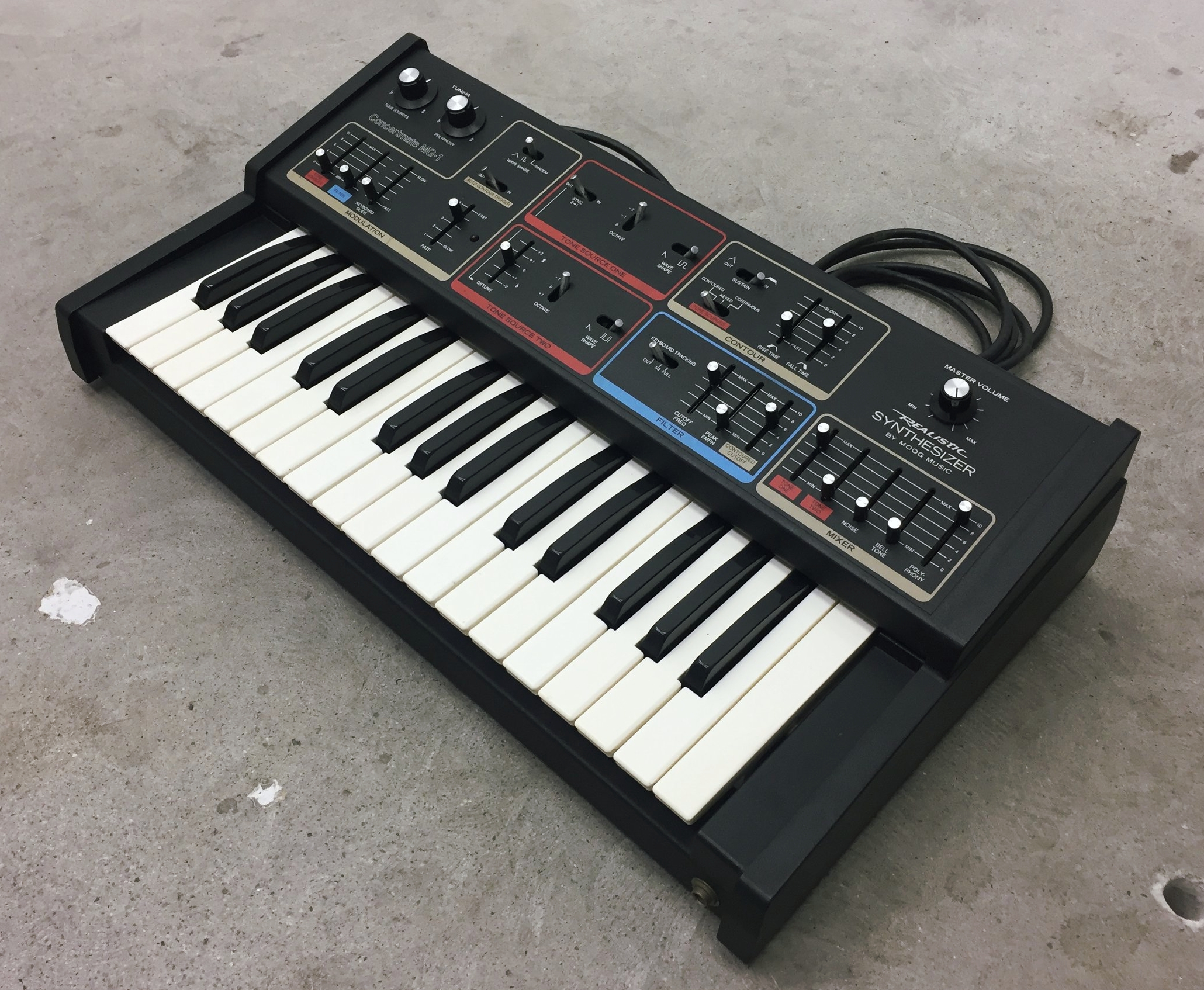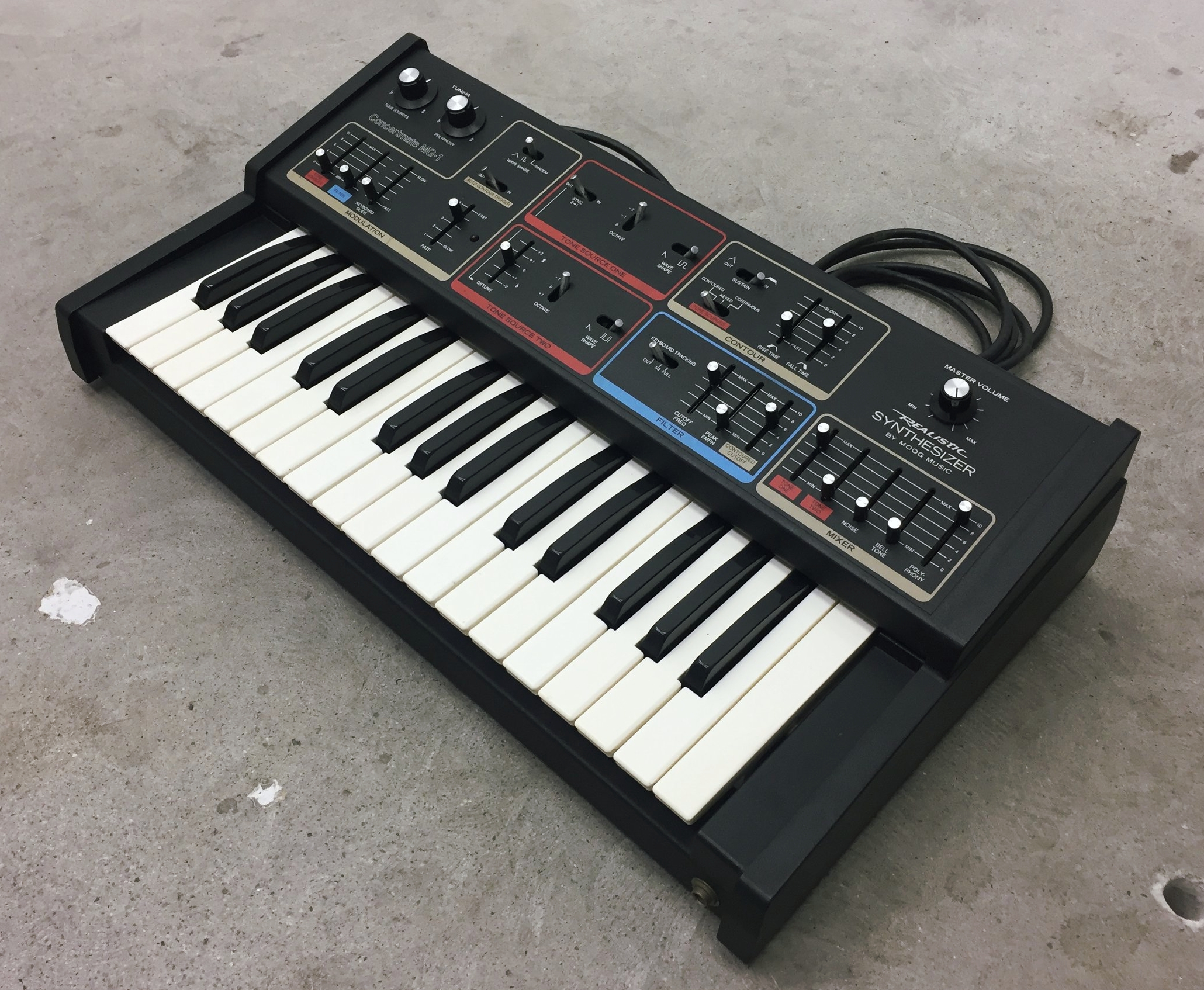 Realistic MG1 by Moog Music
The Realistic MG-1 was manufactured and designed by Moog Music in the US for Radioshack. It is basically a rebranded Moog Rogue with an added polyphonic organ section.
This is a very cool synth with lots of musical features. Sounds great on almost any setting! Easy to use and a great way to get the vintage Moog sound for a reasonable price.
This particular synth has undergone a full service. The notorious foam goop that plagues ALL of the MG-1's has been removed and the synth is fully calibrated.
The synth is in very good cosmetic condition and 100% functional. The two knobs in the tuning section are not original but close matches and there is typical wear and tear on the panel. If you need more detailed photos of a certain area don't hesitate to ask.
PRICE: SOLD!