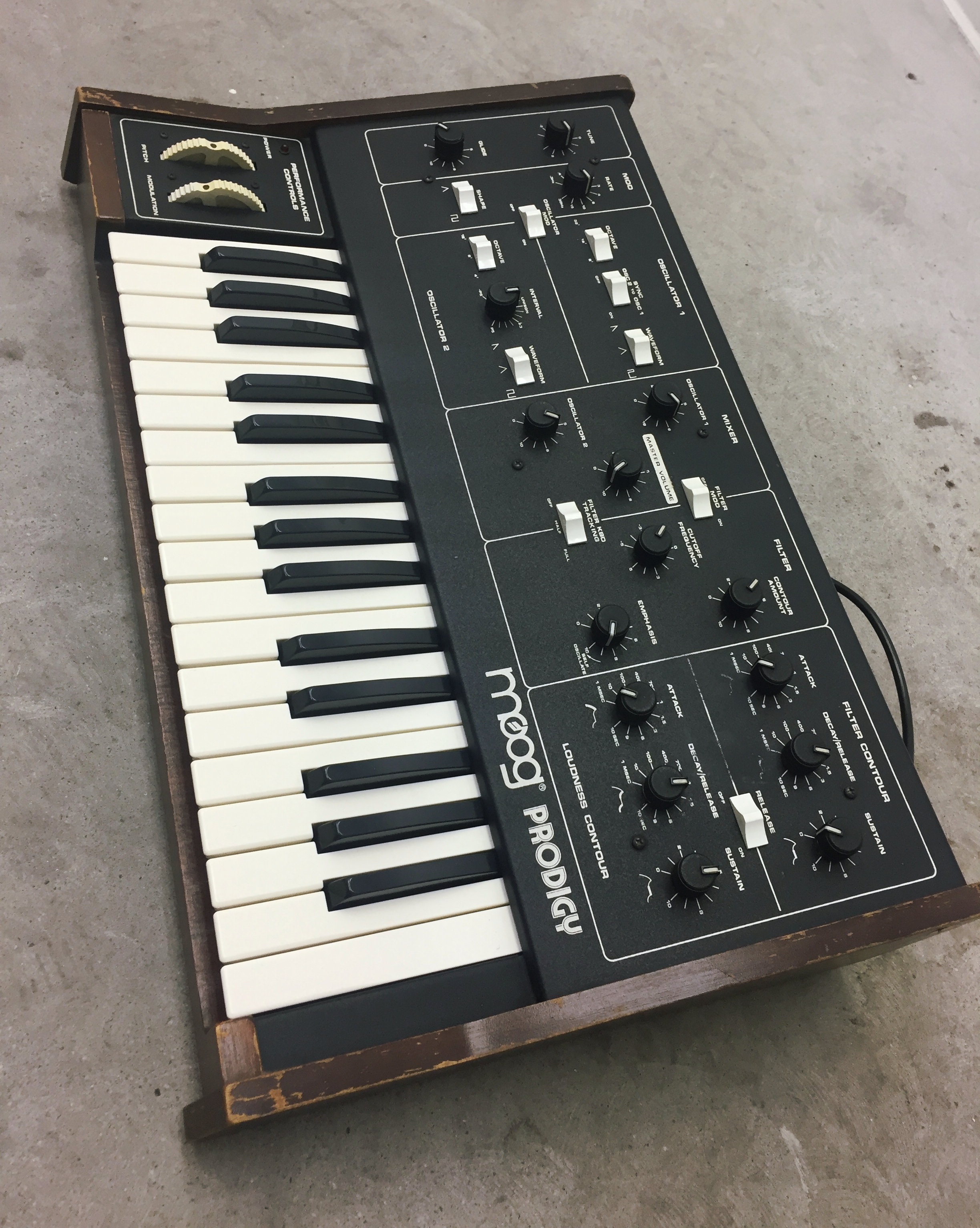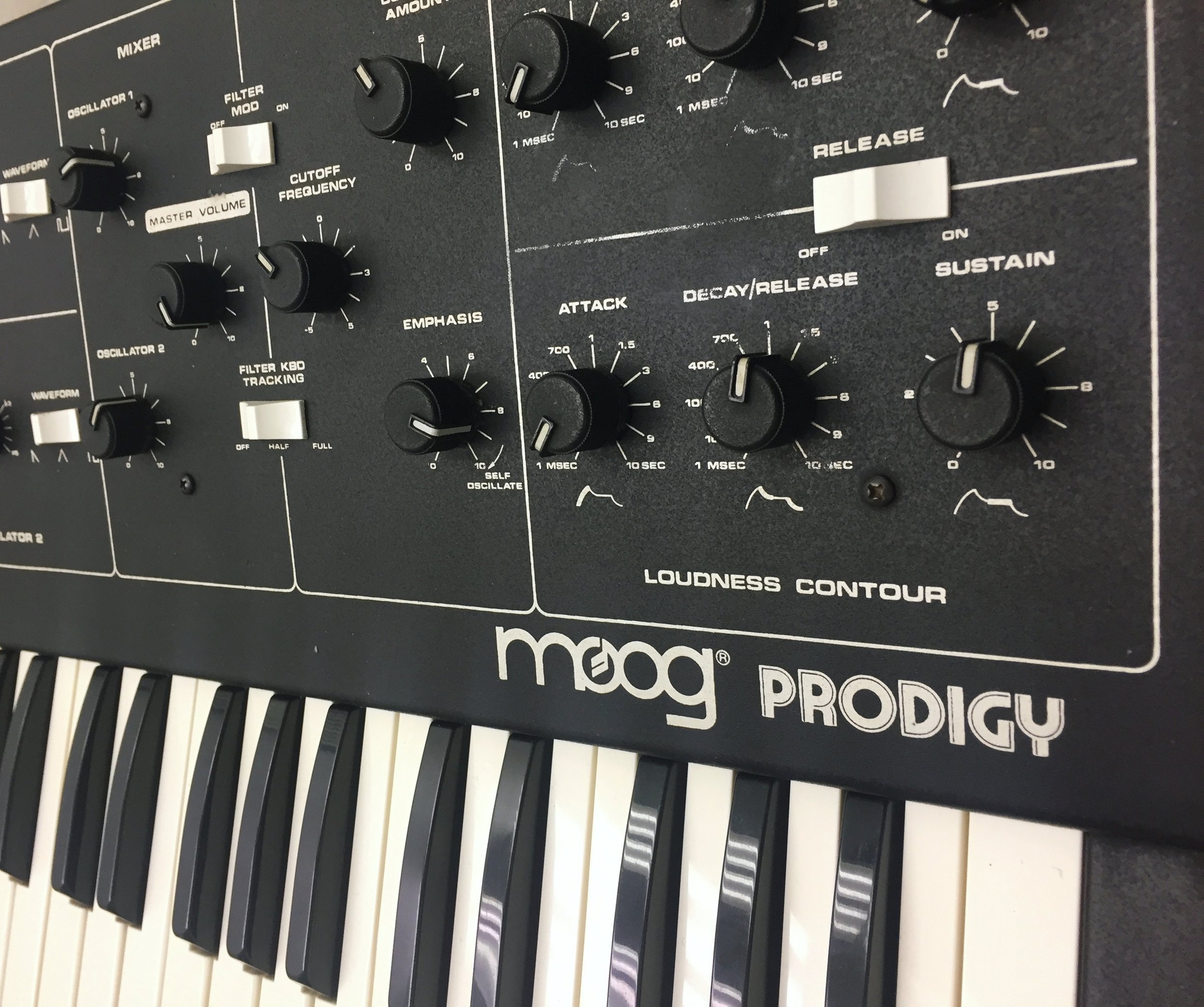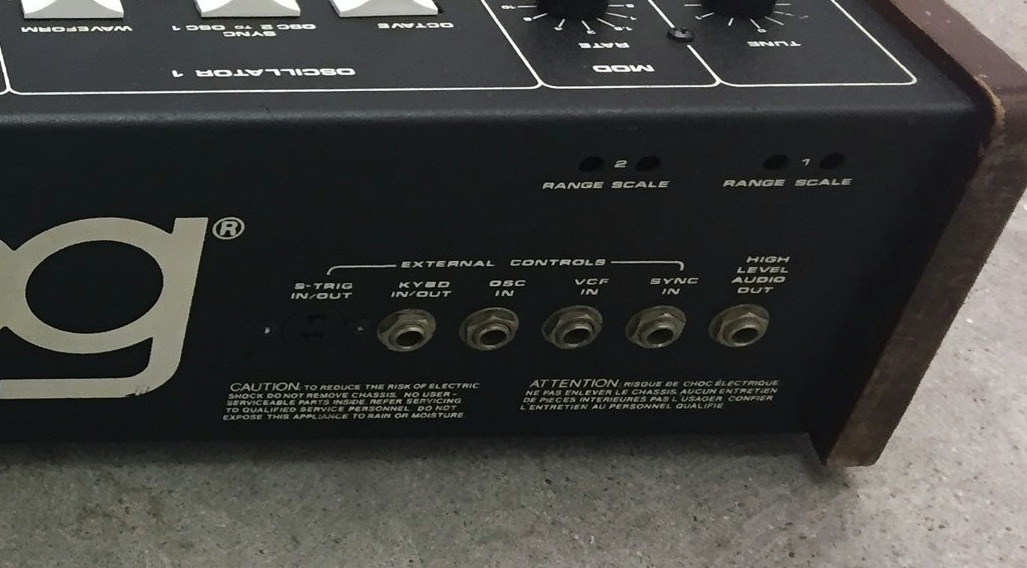 MOOG PRODIGY 336A
The Moog Prodigy is a simple yet surprisingly versatile two oscillator synthesizer. Designed to be easy to use but still sound incredible, this is a perfect synth for beginners and experienced synthesists alike!
This particular Prodigy has just been on the bench for a full service. All pots and switches were cleaned, the keyboard was stripped down and contacts overhauled and a full calibration of the oscillators, filter and vca.
Most Prodigy's lack any way to control them other than playing the keyboard but this one however is one of the much more rare and sought after versions that came from the factory with a full complement of CV inputs and outputs.
PRICE: SOLD!